See on Scoop.it – Society, Life and Creativity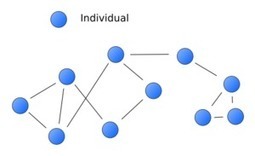 Jane Hart from the Center for Learning & Performance Technology in the UK compiled this comprehensive  list of digital learning tools using the input
susanna oreskovic's insight:
Are you part of the new "creative age" where learning is networked, interactive and self-directed. Of the list of the top 100 learning tools how many do you use and know of; 50, 30, 10? Being familiar with at least a third of the tools on the list you can count yourself as engaged with the information technology. Now what will you do with it? Information is just data and it needs a human and their creative mind to turn it into something of value, something that makes sense of our world and shows us the relationships between things. We live in a relative world and we experience our world physically.
Think about that. How can you contribute in this creative age?
See on www.altoconsulting.com.au